northern michigan casino entertainment
Leelanau Sands Casino offers the perfect venue for concerts and events in Leelanau County. The Leelanau Sands Showroom is your place for live music, with an exciting schedule of national touring acts. The 1,000-seat Showroom has hosted incredible acts, ranging from the mind-bending magic of Criss Angel to the rock-and-roll thrill of Daughtry.
Throughout the casino, you'll find other live performers on weekend nights, including sing-a-long cover artists. Whether you want to dance, watch a show with a drink in hand, or just have some theme music for your night of fun, Leelanau Sands Casino has your entertainment needs covered.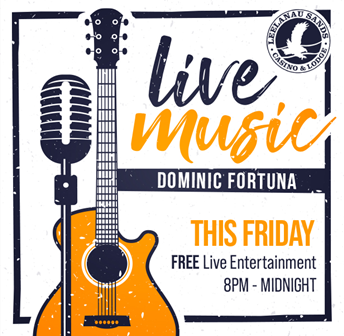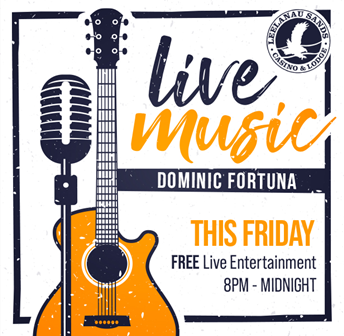 LIVE MUSIC FEATURING DOMINIC FORTUNA - September 30
September 30

8:00 PM - 12:00 AM

Leelanau Sands Casino
Join Leelanau Sands Casino for LIVE music on Friday, September 30, 2022!
Featuring: Dominic Fortuna
Date: Friday, September 30, 2022
Time: 8:00PM-12:00AM
Load More